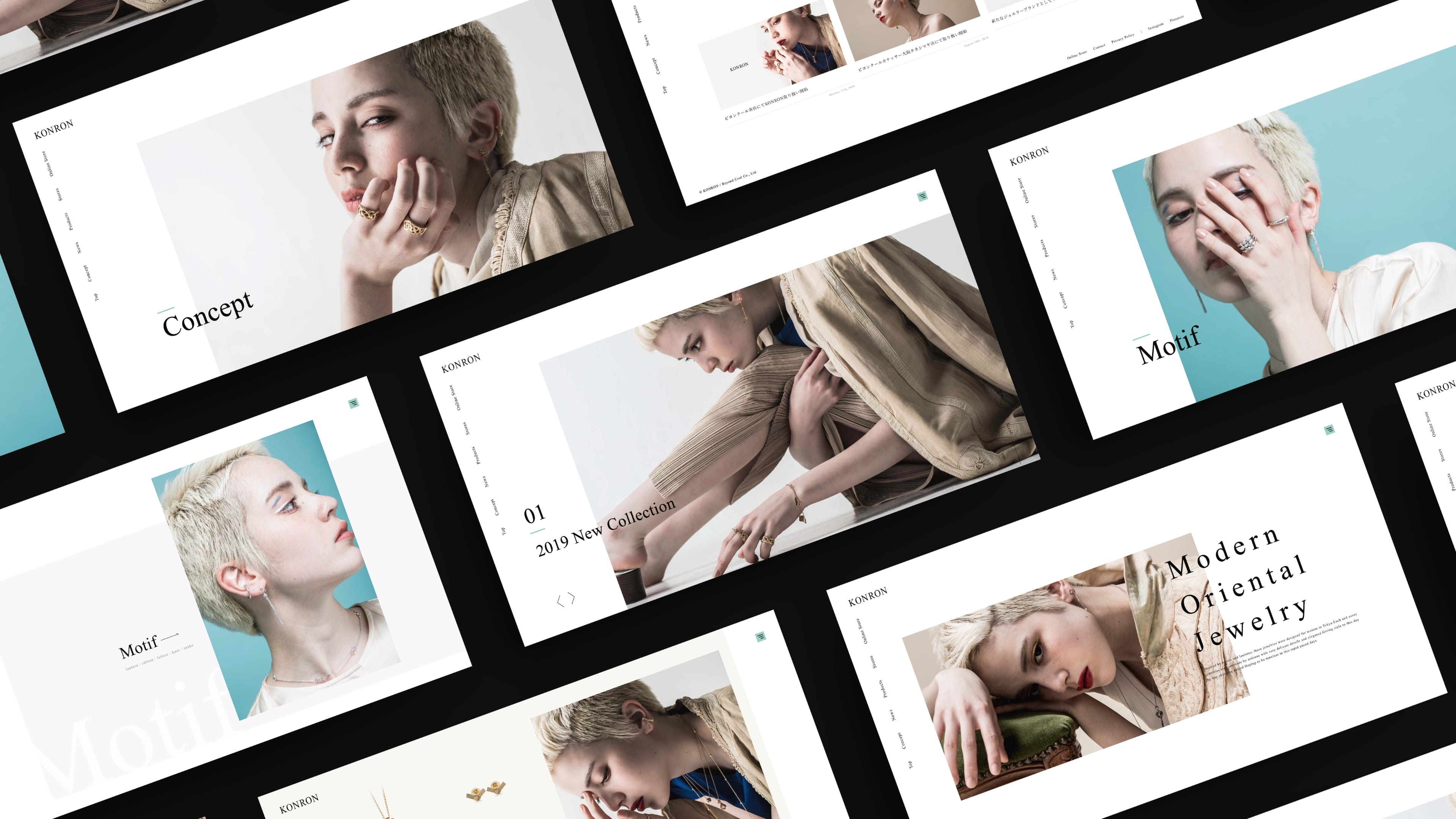 Art Direction
Web Design
Front-end
Method : Resposive Web Site
Launch Date : 2019
Publish Status : Published

This is the brand site of the women's jewelry brand "KONRON". The brand concept is "Modern Oriental Jewelry", and the design is based on traditional motifs such as kumihimo and lanterns, with an image of a modern Tokyo woman. As part of the rebranding, I was in charge of the website renewal. The design was created using Adobe XD, and WordPress was used as the CMS.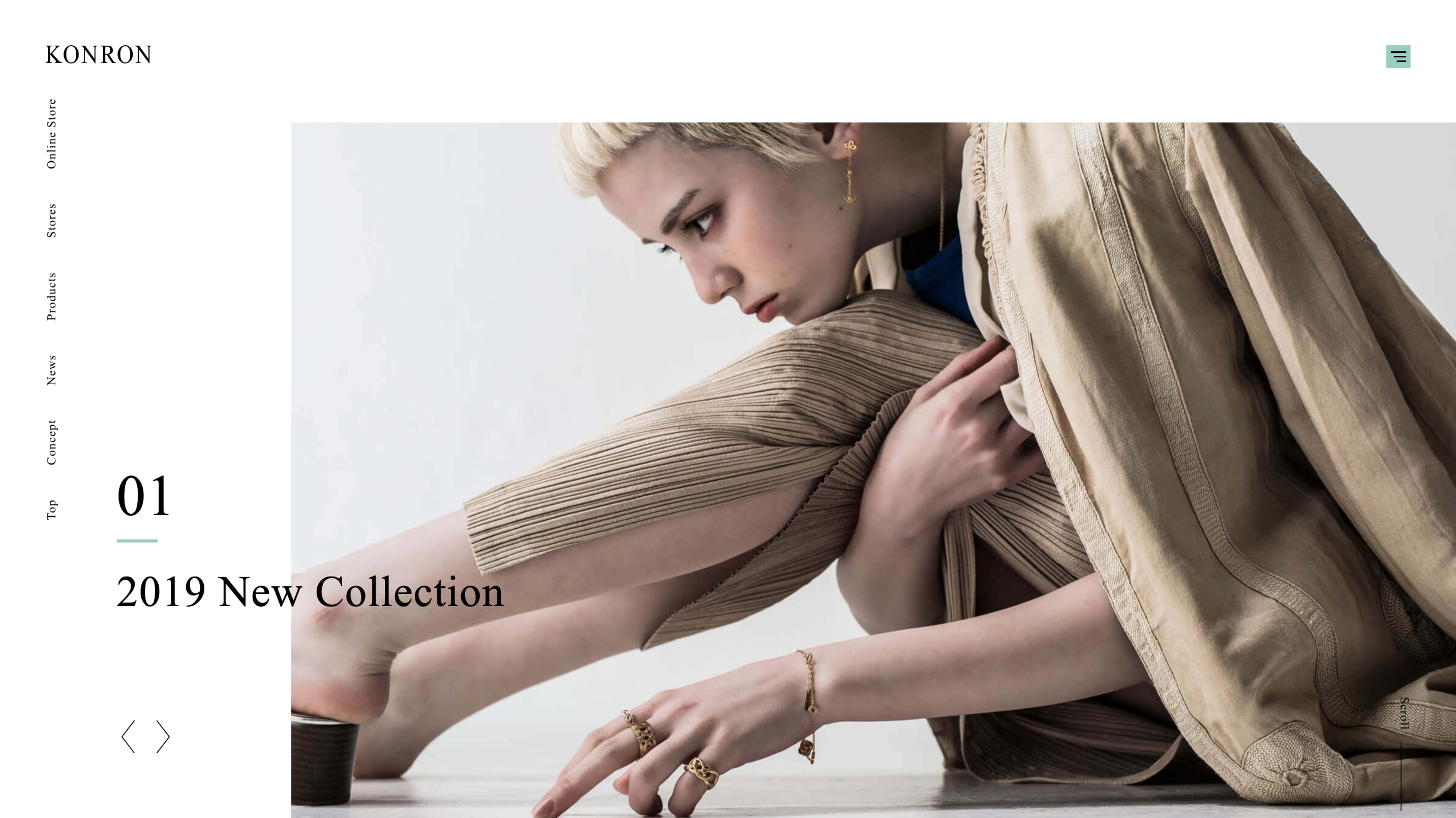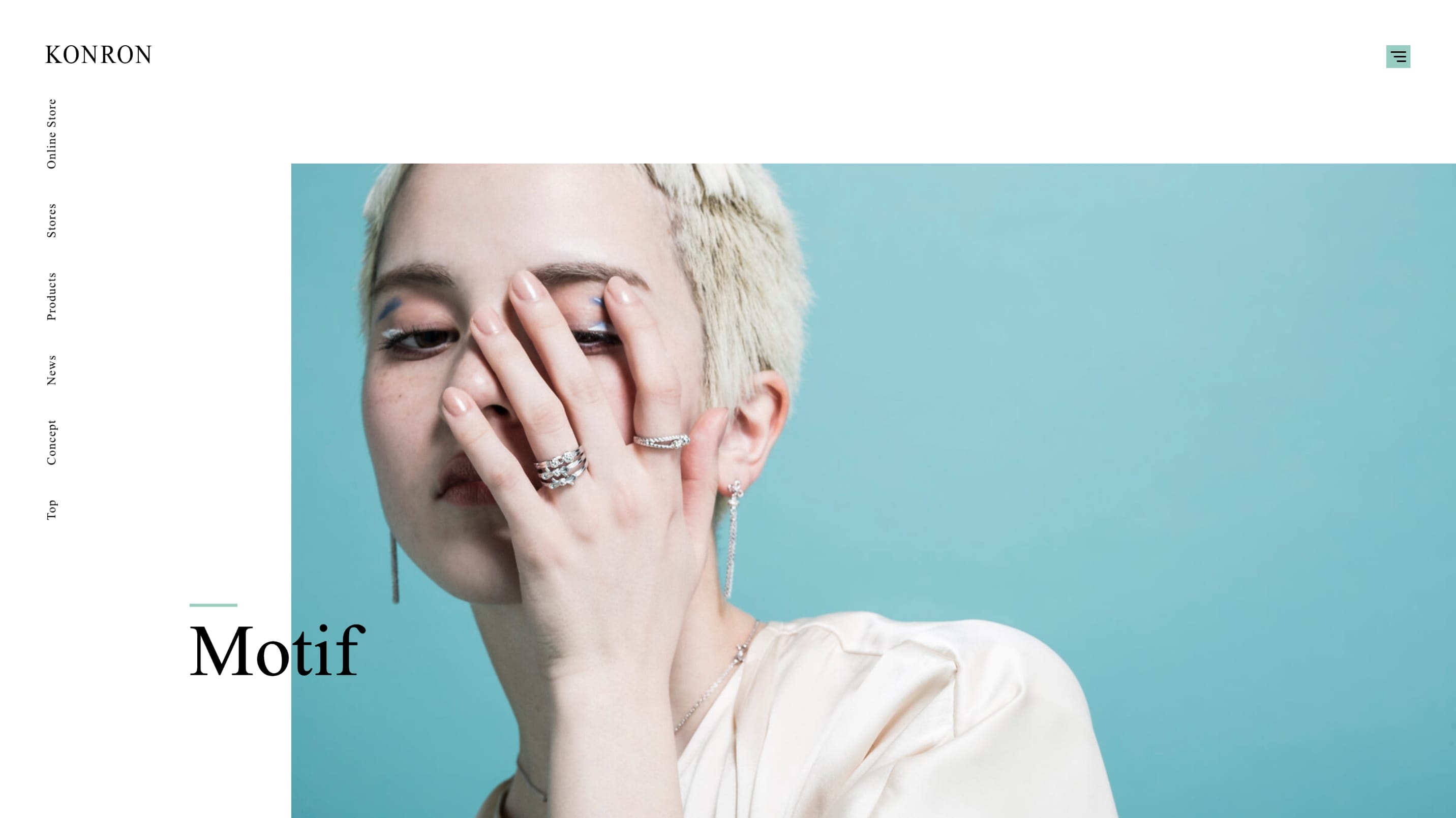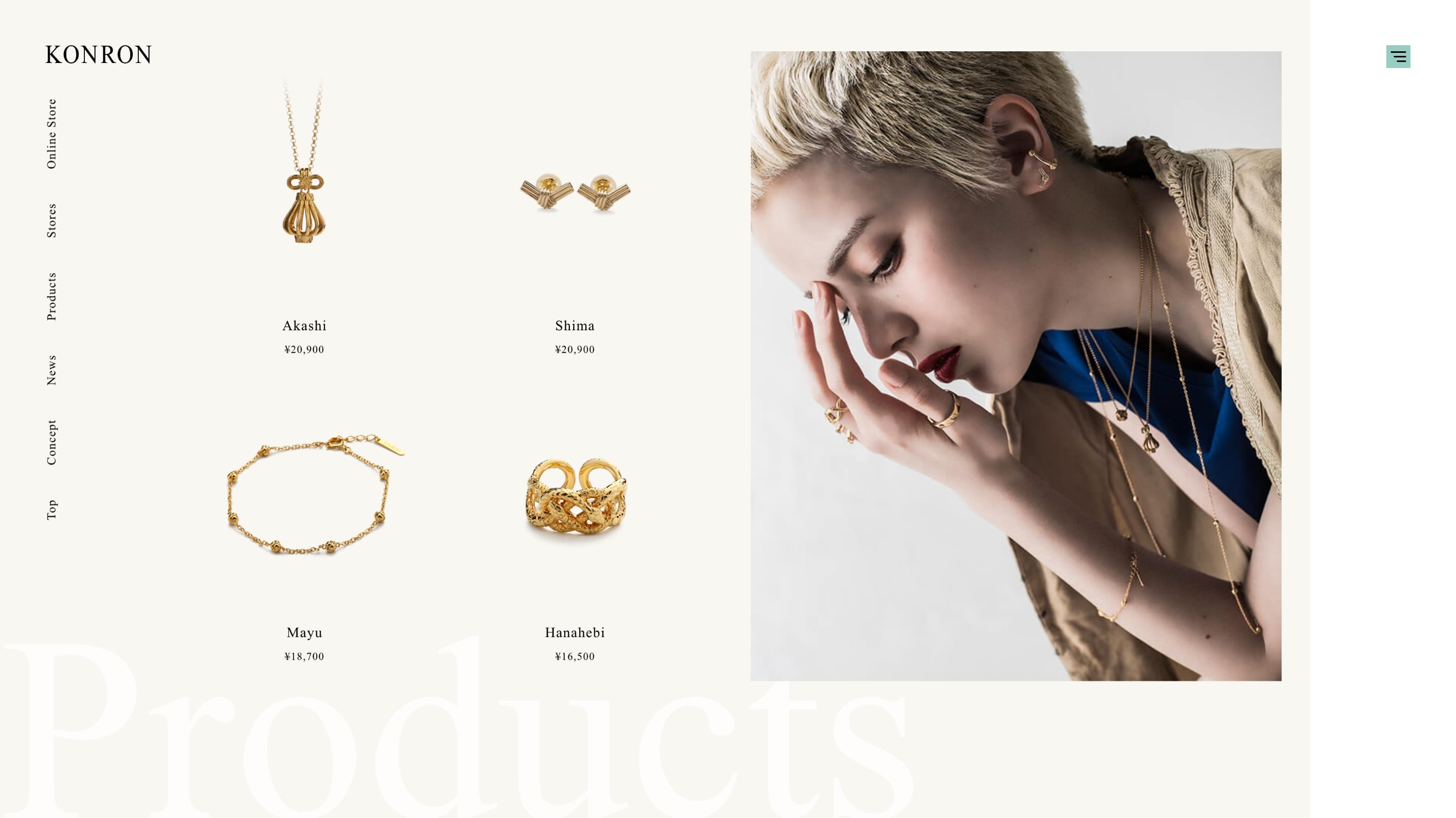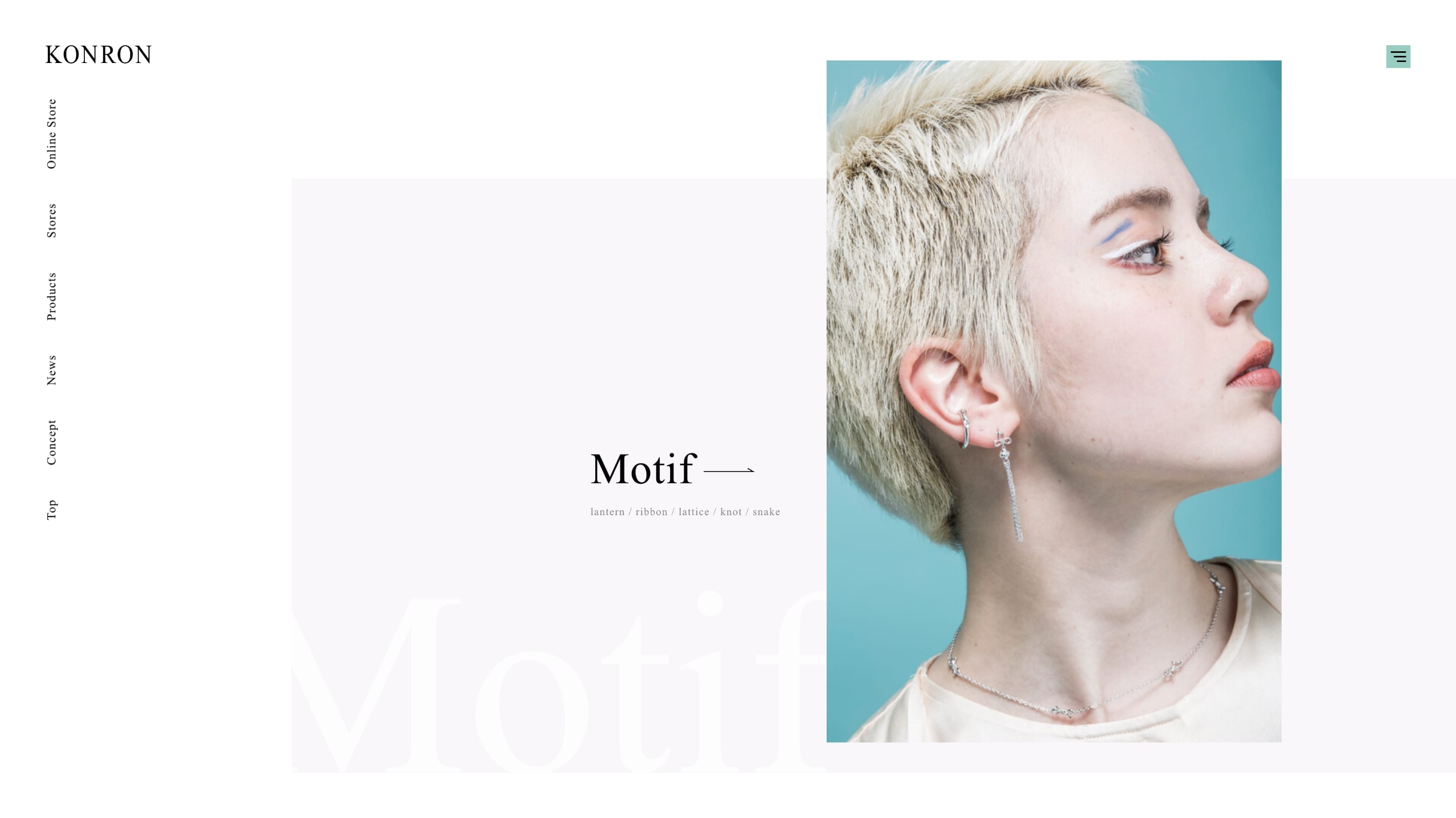 English : Times New Roman
Japanese : Noto Serif JP
Font Color : #000000
Accent Color : #98CDC2
Background Color : #FFFFFF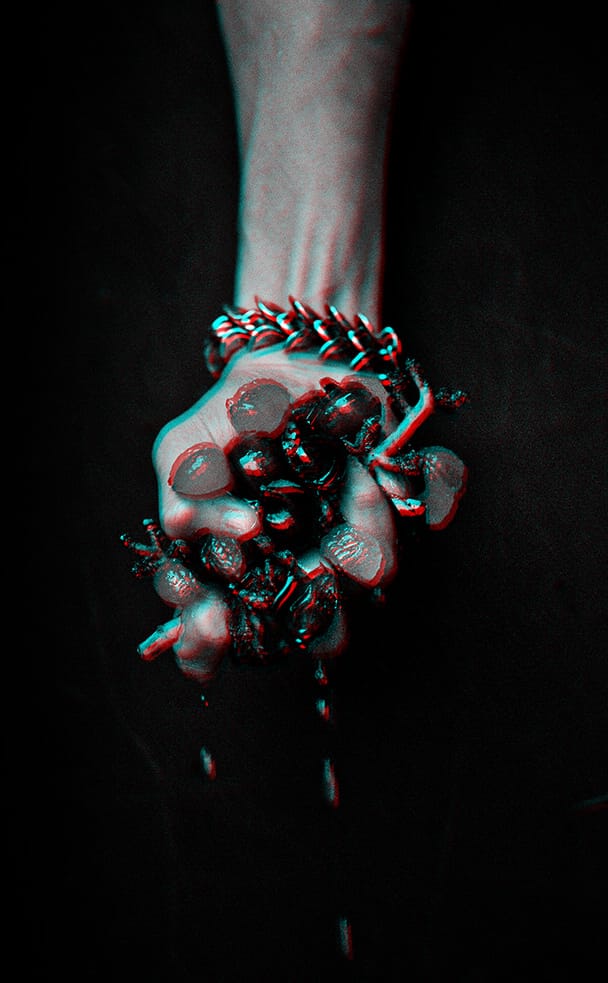 NEXT NEXT NEXT
NEXT NEXT NEXT
NEXT NEXT NEXT
NEXT NEXT NEXT
NEXT NEXT NEXT
NEXT NEXT NEXT
NEXT NEXT NEXT
NEXT NEXT NEXT
NEXT NEXT NEXT
NEXT NEXT NEXT
NEXT NEXT NEXT
NEXT NEXT NEXT
NEXT NEXT NEXT
NEXT NEXT NEXT
NEXT NEXT NEXT
NEXT NEXT NEXT
NEXT NEXT NEXT
NEXT NEXT NEXT
NEXT NEXT NEXT
NEXT NEXT NEXT
NEXT NEXT NEXT
NEXT NEXT NEXT
NEXT NEXT NEXT
NEXT NEXT NEXT
NEXT NEXT NEXT
NEXT NEXT NEXT
NEXT NEXT NEXT
NEXT NEXT NEXT
NEXT NEXT NEXT
NEXT NEXT NEXT
NEXT NEXT NEXT
NEXT NEXT NEXT
NEXT NEXT NEXT
NEXT NEXT NEXT
NEXT NEXT NEXT
NEXT NEXT NEXT
NEXT NEXT NEXT
NEXT NEXT NEXT
NEXT NEXT NEXT
NEXT NEXT NEXT
NEXT NEXT NEXT
NEXT NEXT NEXT
NEXT NEXT NEXT
NEXT NEXT NEXT
NEXT NEXT NEXT
NEXT NEXT NEXT
NEXT NEXT NEXT
NEXT NEXT NEXT
NEXT NEXT NEXT
NEXT NEXT NEXT
NEXT NEXT NEXT
NEXT NEXT NEXT
NEXT NEXT NEXT
NEXT NEXT NEXT
NEXT NEXT NEXT
NEXT NEXT NEXT
NEXT NEXT NEXT
NEXT NEXT NEXT
NEXT NEXT NEXT
NEXT NEXT NEXT
NEXT NEXT NEXT
NEXT NEXT NEXT
NEXT NEXT NEXT
NEXT NEXT NEXT
NEXT NEXT NEXT
NEXT NEXT NEXT
NEXT NEXT NEXT
NEXT NEXT NEXT
NEXT NEXT NEXT
NEXT NEXT NEXT
NEXT NEXT NEXT
NEXT NEXT NEXT